Earlier this afternoon, we reported on
WankFest 2005
, being held this week in Washington, DC. Tom Delay was the keynote speaker on the
Confronting The Judicial War on Faith
agenda - but all of a sudden,
according to the conference schedule
:
April 7th -- Day 1

1:00pm -- Conference Opens – Introductory remarks Dr. Rick Scarborough (Vision America),Invocation by Rabbi Yehuda Levin (Jews for Morality), Pledge of Allegiance led by Dr. Sam Jihani

1:15pm – Congressman Lamar Smith will speak in place of Tom DeLay, who was called to Rome as part of the US delegation attending the Pope's funeral. Rep. DeLay expressed his "heartfelt regret at not being with the Judeo-Christian Council for Constitutional Restoration for this historic conference," and pledged to work with the Council to restore One Nation Under God.
Poppycock. And DeLay's name has been scrubbed off of the front page conference announcement, too (never fear, we have it screen captured and cached in the ASZ vault, under 24 hour guard).
Here's the
U.S. delegation going to Rome
:
WASHINGTON - Former Presidents Bush and Clinton will accompany President Bush to the funeral of Pope John Paul II, the White House said Tuesday. Secretary of State Condoleezza Rice will also be part of the small official U.S. delegation, but former Presidents Carter and Ford will not...

... A spokesman at The Carter Center in Atlanta, Jon Moore, said Carter — relishing the memories of two visits as president with the pontiff — had told the White House he wanted to go to the funeral. Upon learning that the Vatican was limiting the U.S. delegation to five people and that "there were also others who were eager to attend," Carter was "quite willing" to withdraw his request, Moore said....
So, are the makeup artists working on Bugman DeLay as we speak? Would George Bush, as totally imbicilic as we progressives perceive him to be, overtly include The Bugman in the U.S. delegation? Of course not.
We at ASZ can only surmise that George Lucas' team at
Industrial Light and Magic
has been contracted to work overtime on a complete makeover of The Bugman, and he'll show up as ... Laura Bush.
Condi wouldn't have it any other way.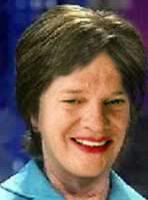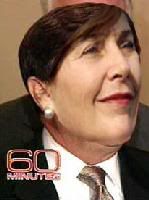 Top Secret DeLaura Prototypes, Courtesy of ILM
Update, 8:35PM EDT
: Well, well. The webmaster at
WankFest 2005
has been literally working overtime - in the time it took me to prepare this post, Senator Sam Brownback and Senator Tom Coburn have apparently backed out, as well. They are no longer listed on the conference agenda. Is it getting a little too warm, Senators?
Off topic note to Eschatonian guests: visit our beg-a-thon kiosk located on the lower level next to the food court! And if you haven't yet signed the Consumer Renewable Energy Tax Credits petition, please, please do so right now. It's that important.